What is Finasteride?
Finasteride is a popular drug for treating male pattern hair loss (androgenic alopecia), which is a condition that afflicts nearly 50% of all men at some point in their lives. Merck & Co. was the first to produce and market Finasteride for this purpose under the proprietary name Propecia, but today there are many generic versions available for sale. Finasteride can also be used to treat prostate enlargement, prevent prostate cancer, and reduce excessive female hair growth.
Male pattern hair loss causes the hairline to gradually recede and generally thin out, and it occurs as too much of your body's testosterone is turned into dihydrotestosterone. This testosterone conversion is a normal hormonal process, but when it happens too fast, it will have damaging side effects, such as causing your scalp to lose hair.
Order effective prescription strength hair loss treatment
Finasteride
from $17.05
View all treatments
Propecia and generic Finasteride, typically come in daily doses of 1mg capsules, and are very effective against this testosterone conversion process. They can therefore, successfully stop balding and even spur new hair to grow. Since the 1990s, numerous studies have documented Finasteride's success. Finasteride is generally well-tolerated by most men.
Do I need a prescription for Finasteride?
Because Propecia and other Finasteride products are intended for long-term use – often men take them daily for many years — they do require a prescription by a doctor. Finasteride may also have moderate side effects that you need to be aware of, which is another reason it is vailable by prescription only. Healthcare professionals will discuss potential side effects with patients before prescribing Finasteride.
If you think Finasteride could be the right remedy for your hair loss problem, a prescription is easy to obtain. You can seek advice at hair treatment clinics, which often offer free consultations, or talk to any licensed dermatologist. Aside from treating skin and nail problems, dermatologists also are trained to treat baldness and other hair related issues.
Another great and convenient way of getting a Finasteride prescription is through an online pharmacy, which could save you time and money. Most reputable internet pharmacies have licenses that allow them to issue prescriptions, for which they employ licensed doctors and pharmacists. You can check the website of the Board of Pharmacy in your state to verify whether a pharmacy is licensed to give medical prescriptions.
When applying for an online pharmacy subscription for Finasteride, you'll be asked to fill out a short form describing your hair loss, previous treatment attempts, and related information. This form is then reviewed by a licensed MD, who will issue a prescription if Finasteride is deemed suitable for you. The consultation is free-of-charge and the prescription can be used right away to order Finasteride.
Precaution: Beware of pharmacies selling Finasteride without prescription
Whether ordering Finasteride or another drug, buying medication on the internet always calls for extra caution. There are many rogue pharmacies who operate illegally, and sometimes even sell fake or adulterated drugs. There is also the danger of falling victim to credit card information theft or identity theft.
The basic rule to protect yourself is that anything that sounds too good to be true — prescription waivers, deep price discounts — usually isn't. Internet pharmacies need to follow the same FDA regulations as any brick-and-mortar pharmacy, and drug prices do not normally vary widely.
Most illegal online pharmacies are based overseas, despite often falsely claiming that they are headquartered in Canada. The National Association of Boards of Pharmacy (NABP) reviewed almost 12,000 websites and concluded that 95 percent are noncompliant with patient safety and pharmacy standards and/or laws.
The NABP offers a website (https://safe.pharmacy/buy-safely/) where you can check whether an online pharmacy operates legally and is licensed to issue prescription drugs. They also have a list of pharmacies to avoid. The U.S. FDA's BeSafeRx campaign, which aims to increase awareness of the risks of buying prescription drugs from rogue internet pharmacies, also offers online resources and information.
Remember: if Finasteride is the right choice for you, you can conveniently obtain a prescription for it in a couple of easy steps, and sometimes even free-of-charge, through a licensed online pharmacy.
References
Office of the Commissioner. "The Possible Dangers of Buying Medicines over the Internet." U.S. Food and Drug Administration, 2019, www.fda.gov/consumers/consumer-updates/how-buy-medicines-safely-online-pharmacy. Accessed 25 Nov. 2019.
Adil A, Godwin M (July 2017). "The effectiveness of treatments for androgenetic alopecia: A systematic review and meta-analysis". Journal of the American Academy of Dermatology. 77 (1): 136–141.e5. https://doi.org/10.1016/j.jaad.2017.02.054. PMID 28396101.
"Buy Safely - Safe.Pharmacy", safe.pharmacy/buy-safely/. Accessed 25 Nov. 2019.
Information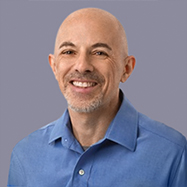 Reviewed by Dr Roy Kedem, MD
Information last reviewed 10/13/21