Valacyclovir is an antiviral medication that is used to treat a variety of herpes virus infections including oral and genital herpes.
People who experience frequent outbreaks of genital herpes can use valacyclovir on a daily basis to contain suppress te virus. But what exactly is valacyclovir? How effective is it, and can you drink alcohol while taking medication?
What is Valacyclovir?
Valacyclovir (also known by the brand name Valtrex) has been available since 1995 and is commonly used to treat herpes simplex (oral and genital), herpes zoster (shingles) and chickenpox in children.
Valacyclovir does not cure or prevent herpes simplex type 1 (HSV 1) or type 2 (HSV 2), but it does effectively contain and prevent outbreaks. It's often used as a first response to emerging symptoms. People who suffer frequent herpes outbreaks can benefit from taking a lower dose of valacyclovir, long-term.
Order safe and effective treatment for genital herpes
Famciclovir
from $18.00
Valacyclovir
from $16.00
View all treatments
The drug works by slowing the rate of reproduction of the virus and thereby preventing it from spreading. This allows the body to heal faster. Valacyclovir is taken orally and converts to acyclovir once inside the body. Drugs that convert in this manner after ingestion are called prodrugs. The benefit of prodrugs is that more of the active ingredient survives filtering by the liver. Studies have shown that valacyclovir has 55% higher bioavailability than acyclovir.
Research also found that people with HSV 2 (which causes genital herpes) who take valacyclovir, are 50% less likely to transfer the virus to sexual partners compared to people not taking the drug.
Valacyclovir usually works immediately when taken during an outbreak, and you should see some relief within 48 to 72 hours. It's best to take the medication as soon as you notice any signs of an outbreak.
How to take valacyclovir?
Valacyclovir is a generic drug, which means it is available under various brand names including Valtrex and Zelitrex.
For mouth sores (HSV 1), adults should take one dose of 2,000 mg, followed by another dose of 2,000 mg after 12 hours.
For genital herpes, adults are recommended to take 1,000 mg of valacyclovir 2 times a day for 10 to 14 days. The duration may vary depending on your healthcare provider's advice.
If you suffer from recurring genital herpes, the medicine can be taken twice daily at a lower dose of 500 mg.
Potential side effects of valacyclovir include:
Dizziness
Nausea
Rash
Constipation
Abdominal pain
Always follow your doctor's advice when taking prescription medication.
Can I drink alcohol while taking valacyclovir?
As with most prescription drugs, you must take special precautions when taking valacyclovir.
Drinking small amounts of alcohol may be ok, but may also increase the likelihood or severity of side effects from the medication.
For example, Valacyclovir can cause nausea and vomiting, and alcohol may aggravate this side effects. So you may end up feeling even more nauseous if you combine the two.
Other side effects such as drowsiness and dizziness could also become more pronounced.
Additionally, alcohol suppresses the immune system which can slow down the recovery process. Your body will basically heal faster if you do not drink alcohol while taking prescription medications.
Scientists have found that high levels of stress are coupled with recurring herpes outbreaks. Many people also drink more alcohol when they are stressed which further affects the body's ability to heal.
Is it safe to drink alcohol while taking valacyclovir?
There are currently no clinical studies that have assessed the long-term effect of alcohol consumption on antivirals. Therefore, it's best to avoid alcohol if you are taking valacyclovir.
Drinking while taking valacyclovir can make side effects more severe and more likley, and also reduce the therapeutic effect of the medication.
If you're not sure, speak to a doctor.
References
Uptodate.com. (2019). UpToDate. [online] Available at: https://www.uptodate.com/contents/valacyclovir-an-overview.
Alrabialt, F.A. and Sacks, S.L. (1996). New Antiherpesvirus Agents. Drugs, 52(1), pp.17–32.
Bonnar P. E. (2009). Suppressive valacyclovir therapy to reduce genital herpes transmission: good public health policy?. McGill journal of medicine : MJM : an international forum for the advancement of medical sciences by students, 12(1), 39–46.
Cohen, F., Kemeny, M.E., Kearney, K.A., Zegans, L.S., Neuhaus, J.M. and Conant, M.A. (1999). Persistent Stress as a Predictor of Genital Herpes Recurrence. Archives of Internal Medicine, 159(20), p.2430.
Information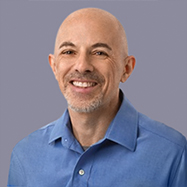 Reviewed by Dr Roy Kedem, MD
Information last reviewed 12/06/21