Taking antiviral medications, such as valacyclovir (Valtrex), during pregnancy, is likley safe, and does not appear to cause birth defects. As with most studies involving pregnant patients, there is insufficient data to arrive at a definitve conclusion and more studies are needed.
Valtrex while pregnant
If you are a carrier of the herpes simplex virus type 1 (HSV 1) or type 2 (HSV 2) and you are pregnant, your doctor may prescribe an antiviral medication such as valacyclovir to prevent the infection spreading to your unborn child.
There are several risks associated with genital herpes during pregnancy. Genital herpes is a sexually transmitted disease caused by HSV 1 and HSV 2. Although it is not associated with miscarriages, the virus can be passed on to the baby during pregnancy, leading to neonatal herpes.
Order safe and effective treatment for genital herpes
Famciclovir
from $18.00
Valacyclovir
from $16.00
View all treatments
Neonatal herpes is a serious condition that can affect the brain and organs and in the worst case be fatal.
Women who are carriers of HSV before the start of their pregnancy have a 1% chance of spreading the infection to their baby during birth. However, infections which occur during the last trimester are much more serious and carry a 50% risk of the baby contracting HSV.
To lower the number of herpes breakouts during pregnancy, doctors may prescribe valacyclovir or acyclovir.
What is valacyclovir?
Valacyclovir is an antiviral prescription drug that can be used to treat herpes outbreaks during pregnancy. In addition, it can be used for suppressive therapy, and is commonly recommended for women who carry HSV. This ensures that babies are not infected during delivery.
How does valacyclovir work?
Genital herpes is transmitted via vaginal fluids, skin contact, contact with open sores, and contact with the placenta.
The medicine works by suppressing viral shedding and spreading of the herpes simplex virus. It also helps to speed up the healing of active lesions.
Patients usually begin to take Valtrex during the last month of pregnancy at a dose of 500 mg twice a day.
Valtrex suppressive therapy should be prescribed alongside precautionary measures. These include using condoms and dental dams during sex and avoiding contact with affected areas.
Women who experience herpes outbreaks during the final month of pregnancy are usually recommended to undergo a C-section to avoid infection of the child during vaginal birth.
Is it safe to take valacyclovir while pregnant?
Various research studies have shown that valacyclovir is safe when taken during pregnancy.
In a Danish study of 1,804 pregnant patients undergoing antiviral therapy, 2% and 3.1% of infants were diagnosed with birth defects after taking acyclovir and valacyclovir, respectively. However, it's important to bear in mind that the birth defects which occured, were not necessarily a consequence of taking antiviral drugs.
No data exists to determine the safety of taking famciclovir during pregnancy.
Valtrex and breastfeeding
Your doctor may recommend suppressive tha suppressive therapy continue after pregnancy, especially if you are breastfeeding. That's because infant exposure to HSV 1 and HSV 2 is possible via skin contact with the mother.
Taking Valtrex while breastfeeding is generally safe. Studies have previously measured the concentration of acyclovir (the active ingredient in Valtrex) in breast milk, and found only small traces of the drug.
Urine from infants of mothers who received valacyclovir twice a day (500 mg) did not contain traceable amounts of the drug. The babies also did not show any signs of negative effects.
Valacyclovir while pregnant
Valacyclovir is considered safe during and after pregnancy and while breastfeeding.
Speak to your doctor or healthcare advisor if you have or develop herpes during or after pregnancy.
References
Kang, S. H., Chua-Gocheco, A., Bozzo, P., & Einarson, A. (2011). Safety of antiviral medication for the treatment of herpes during pregnancy. Canadian family physician Medecin de famille canadien, 57(4), 427–428.
Wood S. (2011). Answering questions about herpes in pregnancy. The Journal of perinatal education, 20(1), 61–64. https://doi.org/10.1891/1058-1243.20.1.61
Pasternak, B. (2010). Use of Acyclovir, Valacyclovir, and Famciclovir in the First Trimester of Pregnancy and the Risk of Birth Defects. JAMA, 304(8), 859. https://doi.org/10.1001/jama.2010.1206
Drake, A. L., Roxby, A. C., Kiarie, J., Richardson, B. A., Wald, A., John-Stewart, G., & Farquhar, C. (2012). Infant Safety during and after Maternal Valacyclovir Therapy in Conjunction with Antiretroviral HIV-1 Prophylaxis in a Randomized Clinical Trial. PLoS ONE, 7(4), e34635. https://doi.org/10.1371/journal.pone.0034635
Drugs and Lactation Database (LactMed) [Internet]. Bethesda (MD): National Library of Medicine (US); 2006-. Valacyclovir. [Updated 2018 Oct 31]. Available from: https://www.ncbi.nlm.nih.gov/books/NBK501262/
Information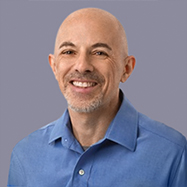 Reviewed by Dr Roy Kedem, MD
Information last reviewed 07/12/21