There are many reasons why men lose some sensation in their penis over time. Loss of sensitivity is natural with advancing age due to underlying blood vessel changes. In a survey, at least half of men over the age of 57 years reported sexual dissatisfaction. But before you come to terms with a numb penis, you should rule out a series of physical conditions.
Among the most common medical reasons for decreased penis sensitivity are:
Neurological conditions that could damage the nerves such as diabetes or multiple sclerosis
Medications including antidepressants, opioids, and antipsychotics
Nerve damage from physical trauma, accidents or surgery
Low testosterone levels
Prostate cancer
Psychogenic causes such as anxiety or relationship issues
Order effective treatment for premature ejaculation discreetly
Lidocaine/ Prilocaine Cream
from $29.00
Sertraline
from $19.00
View all treatments
What does loss of sensitivity feel like?
Men typically describe the loss of sensitivity as numbness in their penis, the area surrounding the penis or testicles. But it can also be marked by a tingling or itchy feeling. A sensation that many avid cyclists are all too familiar with.
Penis sensitivity is often taken for granted. Governed by an extensive network of nerves, the sexual organ is highly responsive to stimulation. But the molecular and physiological mechanisms that keep this sensitivity intact can also be easily disrupted.
Tips to restore penis sensitivity
First of all, you should rule out any of the medical conditions mentioned. If the loss of sensation in your penis is ongoing, it's best to book an appointment with a doctor, preferably a urologist, for a physical examination. If you are able to establish a diagnosis, you may be prescribed medication or advised to make certain lifestyle changes, which may help to restore sensation.
In some cases, it can be difficult to pinpoint when and how you have injured your penis. Certain sports such as cycling are known to cause numbness, as a prolonged seated position, specifically on a bicycle seat, can compress the nerves supplying the penis. You may also danmage your penis during sex or during masturbation. Excessive friction can easily cause bruising or even scarring which can lead to numbness.
There are also dietary factors that could be contributing to sexual dissatisfaction. Folic acid deficiency has been linked to loss of sensation and erectile dysfunction. Meanwhile, a lack of vitamin B12 has been associated with premature ejaculation. You can boost your intake of these vitamins by taking a quality supplement or eating foods rich in folic acid and B12.
If your numbness is related to age, there are a few things you can do to boost sensitivity. Regular exercise promotes blood flow to the penis which can heighten sensation. Stop smoking and eat a healthy diet. Try not to eat before sex, as blood flow will be diverted to the digestive system. Perhaps most importantly, don't stress out about it. Stress and anxiety can seriously hamper sexual pleasure.
References
Lindau, S., Schumm, L., Laumann, E., Levinson, W., O'Muircheartaigh, C., & Waite, L. (2007). A Study of Sexuality and Health among Older Adults in the United States. New England Journal of Medicine, 357/8: 762-774. https://doi.org/10.1056/nejmoa067423
Jenkins, L., & Mulhall, J. (2015). Delayed orgasm and anorgasmia. Fertility and Sterility, 104/5: 1082-1088. https://doi.org/10.1016/j.fertnstert.2015.09.029
Dettori, J., Koepsell, T., Cummings, P., & Corman, J. (2004). Erectile dysfunction after a long-distance cycling event: associations with bicycle characteristics. Journal of Urology, 172/2: 637-641. https://doi.org/10.1097/01.ju.0000130749.37731.9f
Attia, A. et al. (2019). Role of folic acid deficiency as a possible risk factor for erectile dysfunction. The Egyptian Journal of Hospital Medicine, 73/9.
Gökçen, K., & Gökçen, P. (2019). Effects of Vitamin B12 Deficiency on Ejaculation Time in Patients with Chronic Gastritis. Journal of Urological Surgery, 6/3: 244 251. https://doi.org/10.4274/jus.galenos.2019.2591
Information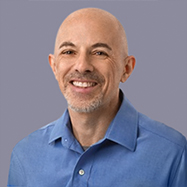 Reviewed by Dr Roy Kedem, MD
Information last reviewed 12/06/21