HIV (human immunodeficiency virus) is a virus that damages your immune system and if left untreated, weakens your ability to fight everyday infections and other diseases. HIV treatment can stop the virus from spreading, and if used early enough, can reverse damage to the immune system. Treatment is then critical to prevent the HIV virus from depleting the immune system, leading to development of AIDS (aquired immune deficiency syndrome), and potentially life-threatening infections and illnesses.
There's currently no cure for HIV, but there are very effective treatments that enable most people with the virus to live a long and healthy life.
Order effective treatment for erectile dysfunction discreetly
View all treatments
With an early diagnosis and effective treatment, most people with HIV will not develop any AIDS-related illnesses and will live a near-normal lifespan.
Protease inhibitors (PIs) are a class of antiviral drugs that are widely used to treat HIV/AIDS and hepatitis C (a virus that can infect the liver). Unfortunately, many of these medications can cause erectile dysfunction (ED), which is the inability to achieve or maintain an erection firm enough for sexual intercourse. HIV infection itself can also contribute to erectile dysfunction. This may be in part psychogenic, due to concern about passing the virus on during sex.
Viagra is one of the most common and effective medications used to treat ED. You can take Viagra if you have HIV, but it is important that you do so responsibly and consult your doctor about the correct dose. If you're taking a protease inhibitor, your doctor may recommend a smaller dose of Viagra. This is because protease inhibitors may interfere with metabolism of erectile dysfunction medications such as Viagra, and therebye increase their strength and potential for side effects. Side effects from Viagra may include changes in vision, dizziness, and low blood pressure. For this reason, you should not take a larger dose of Viagra than your doctor recommends.

References
Information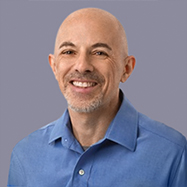 Reviewed by Dr Roy Kedem, MD
Information last reviewed 10/13/21