Porn-induced erectile dysfunction (or PIED) is specified as the inability to get or maintain an erection because of frequent viewing of pornography. Although it sounds strange at first, pornography can really cause erectile dysfunction.
Erectile dysfunction commonly affects men above the age of 50. Before around 2002, the reported rate of erectile dysfunction in men under the age of 40 years was around 2%. By 2011, rates had increased to 28% in European men aged 18 to 40. Researchers were initially puzzled by the findings. Erectile dysfunction is traditionally age-dependent and associated with medical conditions such as diabetes, obesity, cardiovascular disease, hypertension and depression. But many of the young men studied weren't presenting with such symptoms. Why, then, were so many young men suffering from erectile dysfunction?
Order effective treatment for erectile dysfunction discreetly
View all treatments
Researchers noticed that the majority of young people suffering from erectile dysfunction also experienced emotional stress, anxiety and depression. In other words, the majority of erectile disorders in young men are due to psychological factors, not physical conditions.
In 2007, scientists at the Kinsey Institute, performing a study on erectile dysfunction, noticed that participants who were exposed to pornography as part of their jobs, were less able to get an erection when viewing porn.
The problem with porn for healthy erections
High exposure to pornography numbs viewers over time. If a man or woman frequently masturbates to porn, their expectations of what sex should be like in real life become distorted and they need more 'extreme' materials to become aroused. Pornography is not a reflection of the real world. Unfortunately, many viewers believe it to be, which can leave them unsatisfied and anxious when engaging in sex with a real person.
A survey among high school students in 2015 found that among those who consumed porn once a week, 16% felt sexually unsatisfied. Another survey of 434 men in 2016 found a correlation between reduced sexual satisfaction and sexual function, and frequent porn consumption.
The biological basis for these changes is linked to the brain's reward systems. Similar to drug abuse, regular consumption of porn can affect the activity of neurotransmitters in the brain. When you watch porn and become sexually aroused, your brain releases dopamine – the important brain chemical involved in motivation and reward. If you watch porn often, eventually, these dopamine bursts aren't going to be enough to satisfy sexual arousal, and you'll need ever kinkier experiences to get an erection.
Interestingly, the fact that most men are able to masturbate when viewing porn, shows that they are in fact able to get an erection. Hence, they are physically able to have an erection but not psychologically.
Treatment options
If you experience PIED, the good news is that it can be reversed. Giving up or reducing pornography consumption drastically, has been shown to be successful in treating PIED. Cognitive-behavioral therapy approaches can assist patients in refraining from pornography and regaining satisfactory erectile function over time.
If you suffer from depression and anxiety, it may be worth seeking help from a counselor or considering medical treatments such as selective serotonin-reuptake inhibitors. Importantly, 'retraining' your brain will take time so be patient.
The key to healthy pornography use is to not let it interfere with real social bonds and intimacy. Porn should never become a substitute for human contact, nor should it be used as a way to manage stress.
References
Park, B. Y., Wilson, G., Berger, J., Christman, M., Reina, B., Bishop, F., … Doan, A. P. (2016). Is Internet Pornography Causing Sexual Dysfunctions? A Review with Clinical Reports. Behavioral sciences (Basel, Switzerland), 6(3), 17. doi:https://doi.org/10.3390/bs6030017
Janssen, E., Bancroft, J. (2007). The dual control model: The role of sexual inhibition and excitation in sexual arousal and behaviour. In Janssen, E. (Ed.), The psychophysiology of sex (pp. 197–222). Bloomington, IN: Indiana University Press.
Fleming, A. (2019). Is porn making young men impotent?. the Guardian. Retrieved October 21, 2019, from <https://www.theguardian.com/lifeandstyle/2019/mar/11/young-men-porn-induced-erectile-dysfunction>
Wéry A., Billieux J. Online sexual activities: An exploratory study of problematic and non-problematic usage patterns in a sample of men. Comput. Hum. Behav. 2016;56:257–266. doi: https://doi.org/10.1016/j.chb.2015.11.046.
Brookshire, B. (2019). Explainer: What is dopamine?. Science News for Students. Retrieved October 21, 2019, from <https://www.sciencenewsforstudents.org/article/explainer-what-dopamine>
de Alarcón, R., de la Iglesia, J. I., Casado, N. M., & Montejo, A. L. (2019). Online Porn Addiction: What We Know and What We Don't-A Systematic Review. Journal of clinical medicine, 8(1), 91. doi:https://doi.org/10.3390/jcm8010091
Information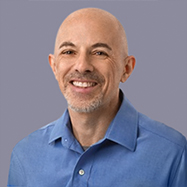 Reviewed by Dr Roy Kedem, MD
Information last reviewed 12/06/21