Does porn cause erectile dysfunction?
While for older men, erectile dysfunction is often caused by physical health issues, such as high blood pressure, diabetes and damaged blood vessels, for younger men, erectile dysfunction is more often psychological. In addition to performance anxiety, another major contributor to psychogenic erectile dysfunction, is excessive porn use. To be sure, there's nothing wrong with occasional porn consumption, but when porn becomes a daily habit, involving and hour or longer of high-speed internet porn, there is real risk developing erectile dysfuction (ED).
As explained by numerous studies, and Gary Wilson's in-depth book "Your Brain on Porn: Internet Pornography and the Emerging Science of Addiction", frequent use of high-speed porn sites overstimulates the brain, and can lead to desensitization in real-life scenerios. Users tend to escalate their porn watching habits to ever more extreme topics, as it takes progrrssivley greater stimuli for the brain to release dopamine and trigger sexual arousal. Excessive porn use can then become an addiction just like alcoholism or drug abuse.
Order effective treatment for erectile dysfunction discreetly
View all treatments
Whereas in the past, porn was limited to a couple of magazines or VHS tapes, today, one can stream countless videos, even simultaneously, and switch to new content in a heartbeat. That's too much for the brain to handle. It's particular problematic for young men who start internet porn as teenagers, sometimes years before they have real sex. When they are finally engaging in sex with real people, they find it dull and fail to get an erection.
Several studies in the late 1990s and early 2000s placed the prevalence of erectile dysfunction in men younger than 40 at around 2-5 percent. By 2011, erectile dysfunction (here defined as soft erections or complete failure to obtain an erection) had become a problem for 14-28 percent of men aged 18-40 in Europe. A 2014 Canadian study found that 24 percent of 16-21-year-olds had a degree of ED. This sharp rise in erectile dysfunction among young men clearly tracks with the ascent of high-speed internet porn over the past 20 years.
To be clear: the problem is not masturbation. You can regularly masturbate without porn and you won't see an impact on your sexual appetite or abilities during partnered sex. The dangers lies in excessive use of porn as a masturbation aid.
What is porn-induced erectile dysfunction?
It is a purely mental condition that results from the constant overstimulation of the brain with porn. Plain old vanilla sex with only one partner then becomes so boring for the brain that it no longer triggers dopamine release. There is then no sexual arousal, without which, getting a firm erection is nearly impossible. In extreme cases, as is documented in "Your Brain on Porn", the sexual appetite of porn users can be entirely transformed. As an example, a heterosexual male may only be able to orgasm when watching gay porn.
When first encountering libido and erection problems in real life sex, some men will turn to porn for good and avoid having sex with their partners, often leading to a break up. At later stages, men addicted to porn tend to become socially reclusive altogether, and become disinterested in women or social interactions in general. This can then lead to depression and other psychological issues.
Is there a cure for porn-induced erectile dysfunction?
Yes, there is and it's simple and effective: quit porn for a few months. For the vast majority of porn addicted men that's all it takes for a complete recovery. The internet is full of reports from men who gave up porn and after 3-4 months had fully restored their normal sexual appetite for sex with real partners. Their overall mood, self-esteem and social life also improved significantly.
Go cold turkey on porn. There's no middle way like limiting porn watching to once or twice a week. It's much like alcohol, nicotine or most other drugs in this regard. Also, try giving masturbation a break for at least three weeks, and when you start masturbating again, don't think of your favorite porn images but rather of real people and real experiences.
If you find it difficult to quit porn, try to find support online or with real life groups (there's many of them) of men with similar problems. You can also get seek psychological counseling.
If after four months of porn abstinence you still suffer from erectile dysfunction and/or decreased libido, the underlying cause may not be past porn use. In particular, if you are 40 years of age or older, the erection difficulties could have physical reasons, such as cardiovascular problems. In this case, seek medical advice from an expert. There are several medications available that can treat erectile dysfunction by increasing blood flow to the penis. Common options are sildenafil (Viagra), vardenafil (Levitra) and tadalafil (Cialis). Your doctor can tell you more about these medications, their success rates and side effects.
References
Wilson, Gary. Your Brain on Porn?: Internet Pornography and the Emerging Science of Addiction. Margate, Kent, United Kingdom, Commonwealth Publishing, 2014.
Park, Brian, et al. "Is Internet Pornography Causing Sexual Dysfunctions? A Review with Clinical Reports." Behavioral Sciences, vol. 6, no. 3, 5 Aug. 2016, p. 17, https://doi.org/10.3390/bs6030017. Accessed 10 Jan. 2020.
Landripet, Ivan, and Aleksandar Štulhofer. "Is Pornography Use Associated with Sexual Difficulties and Dysfunctions among Younger Heterosexual Men?" The Journal of Sexual Medicine, vol. 12, no. 5, May 2015, pp. 1136–1139, https://doi.org/10.1111/jsm.12853. Accessed 10 Jan. 2020.
Prins, J, et al. "Prevalence of Erectile Dysfunction: A Systematic Review of Population-Based Studies." International Journal of Impotence Research, vol. 14, no. 6, 2002, pp. 422–32, www.ncbi.nlm.nih.gov/pubmed/12494273. Accessed 10 Jan. 2020.
O'Sullivan, Lucia F, et al. "Prevalence and Characteristics of Sexual Functioning among Sexually Experienced Middle to Late Adolescents." The Journal of Sexual Medicine, vol. 11, no. 3, 2014, pp. 630–41, www.ncbi.nlm.nih.gov/pubmed/24418498, https://doi.org/10.1111/jsm.12419. Accessed 10 Jan. 2020.
Information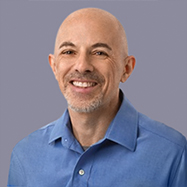 Reviewed by Dr Roy Kedem, MD
Information last reviewed 10/13/21