It's a question that has been pondered by many lovers: how long does the average man last in bed?
From under a minute to endless love-making – the length of an erection varies widely from man to man. A plethora of factors, both physical and mental, can influence sexual stamina. Yet the topic continues to be prone to exaggeration.
Scientific research may have finally shed some light on this issue.
According to a study of 500 participants from Europe and the US, the average duration of an erection is 5.4 minutes and generally decreased with age. Study participants who were 18 to 30 years old lasted an average of 6.5 minutes, while those over the age of 51 lasted 4.3 minutes on average.
Order effective treatment for erectile dysfunction discreetly
View all treatments
Another study found similar results with an average erection duration of 5.7 minutes, and a range of 0.1 to 52.1 minutes. This shows that what's average isn't necessarily normal. Interestingly, but not suprisingly, most men guessed that hey lasted approximately 31% longer than they really did.
It should be mentioned that neither of the studies considered the full length of an erection which often includes foreplay. In both cases, the clock began ticking after vaginal penetration. So, it is possible that average erection is actually a bit longer than reported.
What about morning wood?
Duration of nocturnal penile tumescence – the fancy word for morning wood – is a little longer at 25 to 30 minutes. Most men may have between three to five erections in a single night. That's good news because morning wood is a sign of a normal functioning penis. If you're experiencing erectile dysfunction but still have morning wood, your dysfunction may be psychological rather than physiological in nature.
If you never or very rarely wake up to morning wood, it may be a good idea to see a doctor.
You can also track your morning erections using the "Morning Glory" app. This lets you monitor your erections and suggests if or when it may be beneficial to visit a doctor.
References
Waldinger, M., Quinn, P., Dilleen, M., Mundayat, R., Schweitzer, D., & Boolell, M. (2005). ORIGINAL RESEARCH—EJACULATION DISORDERS: A Multinational Population Survey of Intravaginal Ejaculation Latency Time. The Journal of Sexual Medicine, 2/4: 492-497. DOI: https://doi.org/10.1111/j.1743-6109.2005.00070.x
Waldinger, M., McIntosh, J., & Schweitzer, D. (2009). A Five-nation Survey to Assess the Distribution of the Intravaginal Ejaculatory Latency Time among the General Male Population. The Journal of Sexual Medicine, 6/10: 2888-2895. DOI: https://doi.org/10.1111/j.1743-6109.2009.01392.x
Why Do You Get Morning Wood? Believe It Or Not, There's an Important Scientific Reason. (2019). Men's Health. Retrieved September 16, 2019, from <https://www.menshealth.com/sex-women/a19548523/what-is-morning-wood/>
Information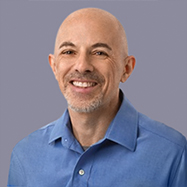 Reviewed by Dr Roy Kedem, MD
Information last reviewed 10/13/21