Erectile dysfunction isn't just about getting or maintaining an erection. It's also about the quality of an erection. Many men with erectile dysfunction lose firmness slowly over time, leading to progressive dissatisfaction with their sexual experiences.
A firm penis is not only important for penile penetration, but it can also have a serious effect on a man's self-esteem and sexual confidence. But how firm should an erection be?
Order effective treatment for erectile dysfunction discreetly
View all treatments
There is something called the Erectile Hardness Scale. This allows men to check if they may be experiencing a loss of penile firmness.
0 – Penis does not enlarge.
1 – Penis is larger, but not hard.
2 – Penis is hard, but not hard enough for penetration.
3 – Penis is hard enough for penetration, but not completely hard.
4 – Penis is completely hard and fully rigid.
Finding out if you have erectile dysfunction
The International Index of Erectile Function (IIEF-5) is a survey that helps men determine if they may be suffering from erectile dysfunction. Although this is a good starting point, you should still see a doctor if you suspect an erectile disorder.
The IIEF-5 asks the following questions with answers on a 5-item sliding scale:
How do you rate your confidence that you could get and keep an erection? (scale from very low to very high)
When you had erections with sexual stimulation, how often were your erections hard enough for penetration? (almost never to almost always)
During sexual intercourse, how often were you able to maintain your erection after you had penetrated (entered) your partner? (extremely difficult to not difficult)
When you attempted sexual intercourse, how often was it satisfactory for you? (almost never to almost always)
If you score between 22 to 25 points, you do not have erectile dysfunction. Lower scores may point toward mild to severe erectile dysfunction.
Only a doctor can accurately assess if you suffer from the condition. An examination by your physician will usually include an evaluation for associated conditions such as high blood pressure or diabetes, and a hormone test to check testosterone levels.
Firmness of erection as a health indicator
Strong erections are a good indicator of general health in men. The small blood vessels lining the penis are often the first to become blocked when men suffer arterial diseases such as atherosclerosis. Erectile dysfucntion could even point to more serious issues such as heart disease or diabetes. Hormone imbalances are also common in men with erectile dysfunction.
If you have trouble achieving a firm erection, speak to your doctor. Erectile dysfunction can affect men of all ages, but effective treatments are available.
Please aslo note that while erections are rarely 'too hard', they can last too long. If you notice an erection lasting longer than three hours, it could be a sign of priapism. Priapism is a medical emergency that requires immediate attention. It can cause serious tissue and vascular damage. People with sickle cell disease are more likely to experience priapism.
References
Information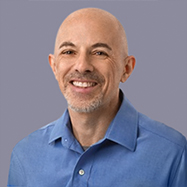 Reviewed by Dr Roy Kedem, MD
Information last reviewed 12/06/21