Does Viagra (sildenafil) expire?
Like most other medications, Viagra (called sildenafil in generic form) becomes less effective the longer it is stored. With time, the drug's active chemical ingredients degrade, and the pill loses its effectiveness.
Sildenafil costs have come down dramatically in recent years and the price for the generic version now is around $2-3 per pill. That's not much for a single pill, but if you are sitting on a larger stash of expired sildenafil, the financial loss can add up. Understandably, you may be a bit reluctant to toss out the old pills.
However, doing just that is in your own best interest, as taking expired Viagra in addition to its lack of effect, can lead to unwanted side effects. Generally, you should try manage your sildenafil supply, accordingly. Avoid buying a large quantity at once if there is a chance the medication will sit around for more than 12 months.
Order effective treatment for erectile dysfunction discreetly
View all treatments
The fact that Viagra can expire is good reason to only buy the medication from legitimate, licensed pharmacies. This not only prevents the purchase of fake medications, but also protects you from being sold expired or re-packaged pills.
What will happen if I take expired Viagra?
Using Viagra that's expired will give you a weaker erection or no erection at all, depending on how long it's been expired for. This may lead some people Some people to take several pills at once, counting on the cumulative effect. This is not a good idea though, as the degraded chemicals can impact your body in unintended ways, potentially causing the following side effects:
visual disturbances
muscle aches and pain
nausea
itchiness or a feeling of being stung with needles
diarrhea
seizures
impaired blood circulation
heart attacks
In case you've taken expired sildenafil and experience any of the above symptoms, stop taking the medication, properly dispose of the expired drug and seek medical attention.
What's the shelf life of Viagra and where do I find the expiry date?
Viagra and generic sildenafil, as well as other erectile dysfunction (ED) drugs like Cialis or Stendra, typically stay chemically potent for about two years if they are properly stored. That means keeping the pills in a closed bottle or other container, — the original packaging always is preferred — stored in a dry cool place (room temperature not exceeding 77°F), away from exposure to direct sunlight.
The expiry date of Viagra or generic sildenafil can be found printed on the bottom of the plastic bottle or side of the carton. It's clearly printed and thus hard to miss. When in doubt, you can always call the manufacturer and inquire about the production date and expected expiry of the batch in question.
In order to guarantee the full shelf life, it's important that you store the pills in an airtight container or other packaging, since long-term exposure to air, especially air moisture, can lead to bacterial growth or mold on the pills. This won't initially be visible to the naked eye but can cause adverse health effects.
In conclusion, using expired sildenafil is risky and never a smart idea , just to save a few bucks. Instead, regularly check your existing supplies and plan ahead so that you don't buy too much Viagra at once or get stuck without any when you need it.
References
"VIAGRA® How Supplied/Storage and Handling (Sildenafil Citrate) | Pfizer Medical Information - US." Www.Pfizermedicalinformation.Com, www.pfizermedicalinformation.com/en-us/viagra/storage-handling. Accessed 30 Sept. 2020.
Information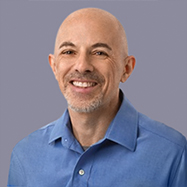 Reviewed by Dr Roy Kedem, MD
Information last reviewed 10/13/21